Venue for TIE & TIE M 2023 and Students Accomodation
Dear TIE & TIE M Students,
Please take into consideration the following information about the TIE 2023 location and venue:
CITY: Craiova, Romania
Events Locations:
Casa Universitarilor, Calea Unirii no. 57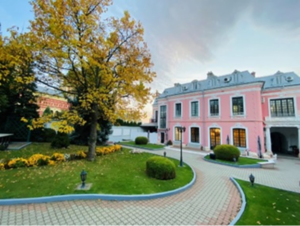 Venue of the TIE 2023
The ELECTRONIC WEEK OF ELECTRONICS PACKAGING COMMUNITY 2023 will take place at the Casa Universitarilor.
The address of the student dormitory:
Căminul Studențesc nr. 14, Calea București 107, Craiova 200478
Google maps link with the location of the student dormitory:
https://maps.app.goo.gl/8xUqyqGoRHcs1vmU8
The contact person for accommodation in the student dormitory is:
  – Name: Dragoș Andrei CÎRCIUMARIU
– E-mail:dragos.circiumariu@edu.ucv.ro
We are looking forward in meeting you in Craiova at TIE 2023!